July 22-26, 2012
P

ennington Planetarium – Louisiana Arts and Science Center

The Irene W. Pennington Planetarium at the Louisiana Art & Science Museum (LASM) is delighted to invite you to this year's Southeastern Planetarium Association meeting in Baton Rouge, Louisiana 21-22 July. This year's meeting is a joint meeting in conjunction with the International Planetarium Society's conference in Baton Rouge 22-26 July.

We believe the International Planetarium Society's conference will be an ideal opportunity for SEPA membership to both meet separately as an affiliate and participate in the IPS conference. SEPA paper sessions will be held at the Belle of Baton Rouge Hotel, while our SEPA business meeting will take place at the Hilton Hotel on Thursday, 26 July.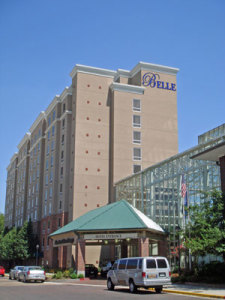 During our business meeting at last year's conference in Young Harris, GA, SEPA Officers decided to waive any registration fee for the meeting in Baton Rouge. Although registration is free, you must complete and submit the registration form. The Belle of Baton Rouge Casino & Hotel has offered a conference rate of $119 plus tax for the one night. To receive the conference rate, please use SEPA as the Corporate/Promotion code when making your reservation online: http://belleofbatonrouge.com or over the phone: 1.800.676.4847. For those of you attending the IPS conference while staying at the Belle of Baton Rouge, you must book your stay separately.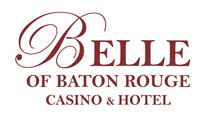 As an added incentive, SEPA professional development funds will pay 50% ($200) of the $400 IPS conference registration fee for the first 20 people to register for both SEPA and the IPS conferences. You must be a current member of SEPA and IPS, and must register for IPS online to take advantage of this offer.
For many SEPA members who otherwise do not attend an IPS conference, a joint SEPA-IPS meeting will provide an opportunity for them to meet, confer, network and share with fellow planetarians from around the world.
We look forward to your participation at the SEPA meeting in July.