June 21-25, 2011
Conference dates are June 21-25, so mark those calendars now! You don't want to miss an incredible conference in a beautiful location offering a great opportunity to reconnect with fellow planetarians from the SEPA region.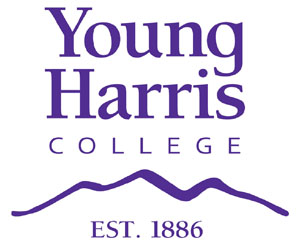 Located in the Enchanted Valley, Young Harris is nestled in the midst of the north Georgia mountains, just a few miles from Brasstown Bald, the tallest peak in the state. We're also at the top of Georgia geographically, being just a few miles from the North Carolina border and not far from Tennessee and South Carolina. We're about a two hour drive– and a scenic one at that– from Atlanta GA, Asheville NC, Greenville SC, Chattanooga and Knoxville TN.
In keeping with the lofty location, our conference theme is "Creating Mountaintop Experiences." In topography, a mountaintop is a point that is higher in elevation than all points immediately adjacent to it. Terms such as summit, pinnacle, peak, and zenith are synonyms. With that in mind, how can we as planetarium professionals take our facilities to the mountaintop, the highest place possible? What can we do to create mountaintop experiences for our clientele, the public and/or students we serve? What have been the mountaintop experiences of our own careers in the planetarium field, and how can those experiences benefit others in the profession?
Planning is well underway for a fantastic lineup of events, including interesting speakers, great vendor exhibits, delicious meals, a Thursday excursion to the new Tellus Museum & Planetarium in Cartersville GA– not to mention the fantastic paper sessions and workshops you SEPA members will be contributing! Conference registration is expected to be in the $250 range.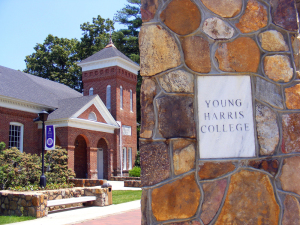 Young Harris College is a private, liberal arts college with a current enrollment of just over 800 students. Traditionally a two-year school, YHC became a full-fledged four-year college in 2008, and enrollment is expected to nearly double in the next few years. Our planetarium theater has been in operation since 1979, with 109 seats under a 40-foot diameter dome. One of our claims to fame is that we are the site of the world's first installation of the GOTO CHRONOS Space Simulator star projector, installed in 2002. A Sky-Skan definiti DLP 6-PLUS fulldome digital projection system was added in 2008, giving us "the best of both worlds" in terms of projection capabilities.
For those of you interested in taking advantage of our relatively high elevation and low light pollution to do some actual stargazing, we are planning an optional observing session at the 4,784 ft. summit of Brasstown Bald Mountain, weather permitting of course! Speaking of weather, June is on average one of the drier months of the year in north Georgia, so there's definitely hope for clear skies. Typical daytime high temps in Young Harris are in the mid-80s, with nighttime lows dropping to about 60. And of course, it's even cooler up on Brasstown Bald!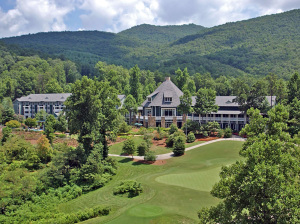 Our conference hotel will be the Brasstown Valley Resort & Spa, a spectacular mountain lodge resort featuring the area's largest conference center with over 14,000 square feet of lodge style meeting space. The resort is offering SEPA room rates of $143/night, single or double occupancy (plus taxes and fees). Located only a mile or so from the college campus, but deep in the heart of the Chattahoochee National Forest, this 503-acre mountain resort offers the perfect retreat from the hustle and bustle of city life. The resort was constructed in 1995 and is owned by the Georgia Department of Natural Resources.
Young Harris College is also pleased to offer a limited number of its college dormitory rooms as a less expensive lodging option for SEPA attendees. We can offer $50.00 per night charges for a single room, but guests will have to furnish their own linens (twin bed sheets and towels, etc.). Some residence hall rooms will have private baths, while others are designed "suite style" to serve two or more rooms.
Your families are more than welcome, so why not extend your stay before or after the conference and enjoy what Brasstown Valley has to offer! It serves as a key draw to the area through an array of activities, excursions and avenues to relax, including:
Horse stables with six miles of riding trails
Championship golf course named among Golf Digest's top places to play
Tennis
Stream or pond fishing
Outdoor and indoor heated swimming pool
Fitness center
Over 9 miles of interpretive hiking trails
Rock climbing
Proximity to more hiking trails including the Appalachian Trail
White water and tube rafting, kayaking, guided lake tours, canoeing
Mountain biking, horseback trail riding, bird watching, and botany excursions
Mark your calendars now to join us in the beautiful north Georgia mountains for SEPA 2011!
In 1836, a surveyor with the Bureau of Indian Affairs was so impressed with the beauty of this place that he penned the following in his field notes:
Here is perhaps the most splendidly striking mountain scenery upon the face of the globe– an amphitheater of probably fifty miles in circuit is formed by the Brasstown Mountains encircling a beautiful and fertile valley about four miles across, interspersed with streams and making upon the whole a picture unsurpassed and rarely if ever equaled for the wilderness and grandeur of its scenery.