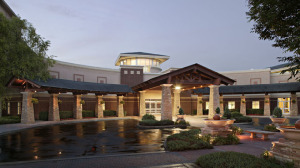 Only three miles down a neighborly road from the Park is the MeadowView Conference Center. Situated off Exit 3 on I-26, this is a world-class facility that includes many different-sized accommodations from small meeting rooms to enormous exhibit halls that are used for boat shows and NASCAR events. All areas are carpeted, have plenty of electrical receptacles that are on separate breakers, and are fully secure. The area we will use for vendor displays is the larger of the two ballrooms. It has a ceiling height of 20 feet, has loading dock access, and can meet any need of our visiting vendors. Along with its meeting rooms, there is the adjoining four-star Marriott Resort with about 300 rooms available. 110 of them are brand-new with all the others being fully renovated. The resort is quite luxurious while still capturing the Appalachian flavor of the region.
Click here to make a hotel reservation online
(Please be sure to check the check-in and check-out dates on the hotel web site and adjust as necessary.)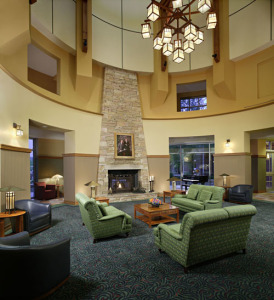 Don't worry, we have locked in room rates to only $109 a night, single to quadruple occupancy. They also provide many amenities, like an inexpensive airport shuttle from the Tri-Cities Airport (TRI) located 30 minutes away. The rate is $15 each way, per person. Combine this with all transportation during the event being provided, and you won't need to rent a car for the week. The center is also home to exquisite food preparation. You will relish every meal. Other amenities include an 18-hole championship golf course and much more.
MeadowView Conference Resort & Convention Center
1901 MeadowView Parkway
Kingsport TN 37660
USA
Phone: 1 (800) 820-5055
Phone: 1 (423) 578-6600
Fax: 1 (423) 578-6650