Activities
We have lots of special activities planned for this conference. All are tons of fun and we're sure you won't want to miss a thing.
Wednesday Morning:
Storytelling Workshop:
This is a rare opportunity to learn some skills in storytelling! This program will highlight experienced storytellers from the ETSU (East Tennessee State University) Storytelling Institute. They even offer a Master of Arts in Reading/Storytelling degree! SEPA delegates will join the ETSU group for part of the day in joint instruction. This is a must-attend for all SEPA delegates!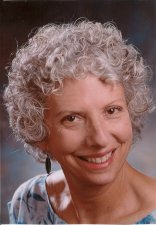 Fran grew up in a tradition of family storytelling. Although she trained as a biologist (that's another story!) she has been a professional storyteller since 1982. As an Artist In Residence for the Oklahoma Arts Council from 1985 to 2001, she worked with thousands of students preK-12. She continues to reach thousands more students through her workshops training educators and librarians in storytelling and its curriculum applications. Fran has been an instructor at the National Summer Institute of Storytelling, the Asian Congress of Storytelling (Singapore), and at several National Storytelling Network annual conferences.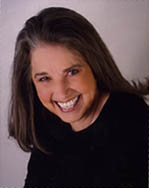 Lynn Moroney is a daughter of the prairie. A citizen of the Chickasaw Nation, Lynn's Native American ancestry and pioneer roots are deeply woven into her stories. As a child growing up in Oklahoma, she would gaze in wonder at the stars and constellations that would cascade across the evening sky. For more than 30 years, Lynn has captured those wonders and wrapped them with folk tales and myths from all cultures. Her repertory abounds with sky tales from around the world … most particularly the sky myths and stories of indigenous peoples. Whether in performance or conducting a workshop, Lynn invites listeners and participants to appreciate the starry night and to know better the great wonders and mysteries of the Universe. In addition to three CDs, "The Feather Moon," "Tales of the Sun and Moon," and "The Star Husband," Lynn has also authored four children's books: Baby Rattlesnake (1989), Elinda Who Danced in the Sky (1990), The Boy Who Loved Bears (1992), and Moontellers: Myths of the Moon From Around the World (1995).
Wednesday Evening: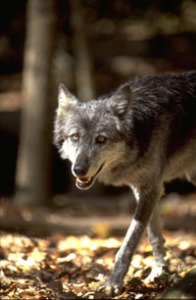 Learn from our naturalists about our grey wolves. Visit their natural habitat and witness their interactive behaviors. Hearing them howl in person will send chills down your spine and is a true highlight!


Fred Hilton, Senior Naturalist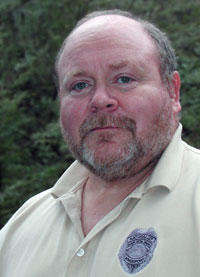 Senior Naturalist Fred Hilton has worked at Bays Mountain Park for eleven years and has a degree in biology and education from East Tennessee State University. Prior to Bays Mountain, Mr. Hilton taught high school and middle school science for 18 years and worked 5 summers as a seasonal ranger with the National Park Service. Mr. Hilton enjoys working with young people and especially enjoys introducing youngsters to the wonders of the natural world.


This down to earth musical storyteller, with his dry, barb-witted social commentary combined with a deep underlying compassion, knows that the best stories are the little things in the lives of everyday people trying to muddle through with some grace. His great gift as a writer is to infuse these stories with humanity and humor, making them resonate profoundly with his listeners. His spoken introductions to his songs can be as spellbinding as his colorful lyrics, which he brings to life with a well-travelled voice and a delivery that's natural and conversational. His groove-oriented strumming and fingerpicking draw on influences from the mountains of western North Carolina where he now lives, and from lots of different good old traditional folk stuff of all kinds. (From www.chuckbrodsky.com)


Astronomical Storytelling Under the Planetarium Sky
The storytelling workshop's co-host, Lynn Moroney, will favor us with a magical tour of the night sky. Mixing Native American sky lore and the Carl Zeiss ZKP-4 pinpoint stars will be a treat you do not want to miss.
Constellation Shootout
Test your star skills under our gorgeous optical sky. Host Jon Bell will lead this fun and highly informative competition. You'll have about 15 seconds to identify and correctly point out a constellation, asterism, star with actual name (not a Flamsteed or Bayer designation), or deep sky object. If you do not identify correctly, then you're out. The opportunity to identify goes round-robin until only one contestant is left. The latitude will be the home latitude of the facility, 36.5°. Diurnal will be set to move forward very slowly. This is a great way to learn about the night sky and is highly recommended to at least attend. Special prizes are awarded!
Thursday Afternoon: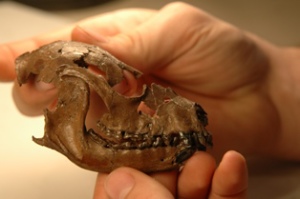 The Natural History Museum is dedicated to discovering, investigating, preserving, and interpreting regional biodiversity through time and to providing enjoyable, experiential educational programming for people of all ages.
Scientists have discovered an entire ecosystem that existed on this site 4 to 7 million years ago. For the first time the world knows what the southern Appalachians looked like at the end of the time known as the Miocene Epoch. Many of the plants and animals are extinct-others are still around, but not in eastern Tennessee. Some plants, like the oak and hickory tree, were part of the main diet for our Miocene animals and are still in the landscape today. Animals like the saber-toothed cat and pot bellied rhino are now extinct, but four species of turtle found in the Miocene world continue to lumber in our forests. The Gray site has provided the largest cache of tapir fossils anywhere in the world. Two new species, red panda and badger, have been discovered here. The limestone bedrock – typical of Tennessee – led to the formation of a sinkhole which filled with sediment and water becoming a vibrant pond, rich in plants and animals. Like a magnet, this watering hole attracted a variety of animals. Some, like fish and frogs, lived at the pond permanently. Others, like rhinos, tapirs, and saber-toothed cats, visited from the surrounding forest to drink, swim, browse and hunt. Many died here leaving their bones for scientists to study. The fossil remains of the Gray site have been uniquely preserved by the rich organic matter that filled the sinkhole. As the climate changed, new ecosystems came and went. While Ice Age animals and humans moved in, the fossils, preserved in the sediment of the waterhole, waited centuries to be discovered.
Our paleontologists, staff, and volunteers have excavated thousands of specimens including alligators, camels, sloth, elephant, rhino, tapirs, peccary, and species totally new to science. The Gray Fossil Site is nearly five acres in size and 100 feet deep. There is plenty more to be discovered! (from www.grayfossilmuseum.com)
Thursday Evening:
"Where History Comes Alive"
US Territorial Capital, 1790-1792
200 Hyder Hill Rd, Piney Flats, Tennessee


When William Cobb arrived with his family in the western frontier of North Carolina in 1769, he did not realize that his new home would play such an important role in shaping the future of our country. Passing through the door of William Cobb's home, visitors step back in time to the year 1791. George Washington is President of the United States and has appointed William Blount as Governor of the Southwest Territory. Governor Blount has taken up residence at Rocky Mount to conduct the business affairs of the new territory. The tour experience invites one to become part of the happenings of the year 1791 through the first person interpretation of daily lifestyles, domestic and work skills, food, clothing, furnishings and games. Rocky Mount also offers a variety of special events, educational programs, and meeting facilities. (from www.rockymountmuseum.com)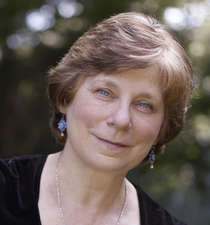 The International Storytelling Center in nearby Jonesborough will provide for us a unique opportunity to have one of their storytellers in residence give a performance for us! Their tellers in residence hail from around the globe. Many are internationally known. You're sure to enjoy this special treat!
Heather Forest's unique minstrel style of storytelling blends original music, folk guitar, poetry, prose and the sung and spoken word. She has toured her repertoire of world folktales for the past thirty years to theatres, major storytelling festivals, and conferences throughout the United States and abroad.