June 14-18, 2005
S

EPA takes place at Fernbank Science Center June 14-18, 2005. The theme is Astronomy Education, and the mode is "very casual."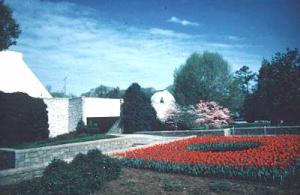 In partnership with Emory University and Agnes Scott College, we welcome you to Atlanta. We're planning paper sessions and workshops for planetarians, and a special break-out session on Thursday morning June 16th for planetarium artists. The exhibit staff here will host that session – limited to 10-15 people.
The conference hotel is the Holiday Inn in Decatur, accessible by MARTA (for those arriving by air into Hartsfield-Jackson airport), plenty of parking for those driving (it's $5 a night to park). Room rate is about $89, single or double, which includes a breakfast buffet. Vendors will be set up at the Holiday Inn. Call 404-371-0204 to reserve your room.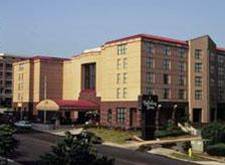 Registration is Tuesday the 14th from noon to 6 pm at the hotel. At 6:30, buses take conferees to Fernbank Science Center for an opening reception, Sky Tellers planetarium program written and produced in house by Ed Albin, and planetarium open house. Weather permitting, the observatory will be open as well. Buses will leave Fernbank at 9 pm and at 10 pm to return to hotel.
We're fortunate to have three Zeiss planetariums in close proximity and will be spending a day at each one. Wednesday we'll start with breakfast (join the vendors in the display room at the Holiday Inn), then board buses at the hotel for Emory University. Morning paper sessions, a fun lunch, afternoon workshops/paper sessions, and dinner follow. At 8:15 p.m., Jon Bell hosts the Constellation Shoot-out, followed by live feed in the planetarium theater from the observatory. Delegates can tour the observatory and dome-crawl as well. Buses leave at 9 and 10 pm.
T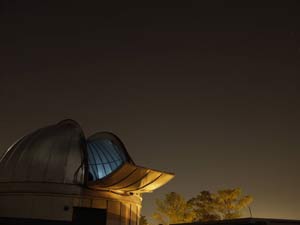 hursday we're at Fernbank. Take your breakfast to the vendor hall from 8 – 10, board buses from the hotel at 10:15, arrive at Fernbank for the 11 AM family planetarium program Cosmic Game Show written and produced in-house by Dave Dundee. Box lunch is followed by workshops and paper sessions, and vendor presentations. A buffet supper finishes with Dave's Decadant Chocolate Dessert bar.
Friday we're at beautiful Agnes Scott College. Vendor area 8-9:30 AM, buses leave for Agnes Scott at 9:30. We'll hold the SEPA business meeting Friday morning at Agnes Scott, followed by lunch and a speaker. The lunch speaker is Dr. Chris DePree, on the topic "Dust to Dust." StarLab and other workshops in the afternoon. Silent auction will be set up at Agnes Scott in their observatory, banquet in their Science Center. Bradley Observatory, with its beautifully restored brass telescope, is open weather permitting. Buses return to hotel at 9 and 10 pm.
Saturday is breakfast at the hotel, followed by last paper session and door prizes.
Registration will be about $160. which includes Tuesday night welcome reception, lunch and dinner on Wednesday and Thursday, lunch and banquet on Friday, and bus transportation from the hotel to the various planetariums.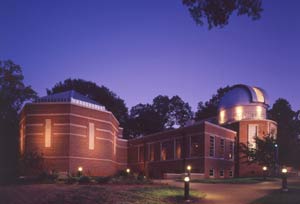 Pre-conference trip – to Young Harris College in the lovely (and cool) North Georgia Mountains. Ken Miller is hosting a trip up to see the GOTO Chronos projector and theater. Contact Ken Miller at gotousa@earthlink.net or call 888-847-5800 if you want to join the trip.
Post-conference trip – anyone is welcome to drive down to Macon to visit Toby Click's planetarium at the Arts and Science Museum. Find a buddy and carpool if you like. Konica Minolta is setting up a demonstration and hosting lunch. Contact Toby Click at tclick@masmacon.com.